100% cloud managed for faster deployment, simplified administration, and richer visibility


High Capacity
Cisco Meraki access points are built from the highest grade components and carefully optimized for a seamless user experience. The outcome: faster connections, greater user capacity, more coverage, and fewer support calls.


Built for Performance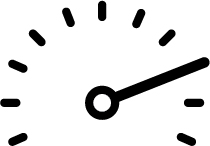 Enterprise-class 802.11ac APs feature high power radios and enhanced receive sensitivity. MIMO and integrated beamforming maximize capacity without sacrificing range.
Enhanced CPU for line-rate deep packet inspection

Multigigabit ethernet for 2.5 Gbps over a single cable (MR53, MR53E, and MR84 only)

Custom RF design for enhanced performance
​

Dedicated Security Radio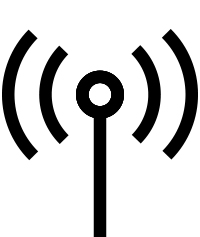 In addition to the high-power 2.4 GHz and 5 GHz client-service radios, most Meraki APs pack a dedicated security radio. The radio:
Continuously scans and protects against security threats

Senses the RF environment and adapts to interference

Automatically configures RF settings to maximize performance
Kiinnostuitko Cisco Meraki ratkaisuista?
Moni asiakkaistamme on jo siirtynyt Meraki teknologian pariin ja haluamme tehdä sen teillekin helpoksi.
Osallistu lyhyeen ja mielenkiintoiseen Meraki webinaariin, niin asiantuntijat kertovat lisää pilvihallittavista tietoliikenneratkaisuista. Saat itsellesi osallistumisen jälkeen veloituksetta yhden tukiaseman.
Cisco Meraki webinar sisältää mielenkiintoisen demon ja olemme varmoja että Meraki sopii myös teille.

Voit kirjautua webinaariin tämän linkin kautta:
https://meraki.cisco.com/webinars?ref=1NIMc1W
Copyright © 2016. All rights reserved.